Do it or don't ... you will regret both.
Pamela at the Mall. Decisions, decisions ... it could give a girl a headache (or facing decisions doesn't make her head hurt, certainly having her husband along for the ride while make the temples throb).
Dread ensues. But, then, a breakthrough.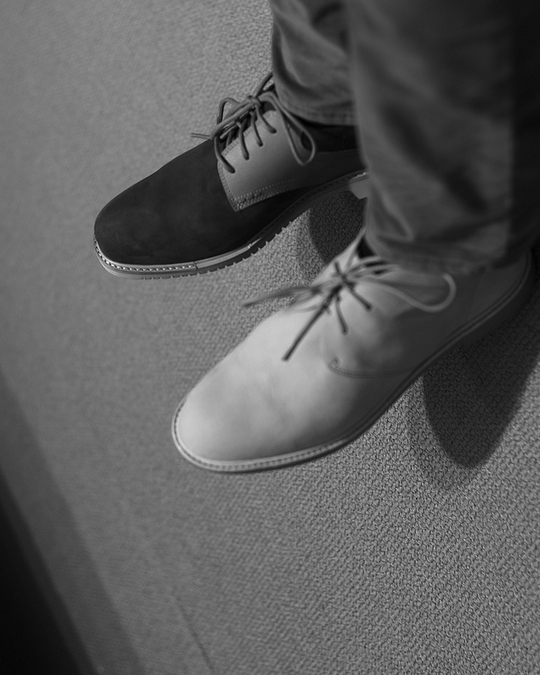 The Decider decided on neither of these, choosing instead a nice tan desert boot with pink soles and laces. Lotsa soul.